1. Development of Ocean Edu
Ocean Edu is a trademark of JSC Ocean Education in Vietnam. Ocean Edu is a proud educational institution with 100% foreign teachers invested by Lincoln School of Management Singapore. For nine years of operation, Ocean Edu currently has over 30 branches across the country and has more or less 300 experienced staff and teachers. Ocean Edu is proud to facilitate English training programs in more than 22 different cities across the country.
2. Objectives and Philosophy
Vision: With the fast modernization and advancement in the field of Education not only in Vietnam but throughout the world, Ocean Edu has and will always strive to become an educational institution with high quality standard.

Mission: To raise the value of knowledge for the community and society, Ocean Edu is dedicated to serve with a purpose to bring knowledge of English as a second language to students.

Educational philosophy: Ocean Edu believes each student and individual to maximize their capabilities under intensive and comprehensive education in all aspects.
3. Logo and Slogan of Ocean Edu

| | |
| --- | --- |
| | Logo: A lighthouse figure that symbolizes safety and guidance especially in the face of adversity. It means that Ocean Edu will look upon and guide those students for them not to face adversity by teaching them English for them to be ready in their future endeavor. |
Slogan "Turn On Your Potential" - Ocean Edu is here to develop each students to achieve the most of what they are capable of by learning the English Language.
4. Products and Services of Ocean Edu
The main product of Ocean Edu is the good quality of Education satisfying the needs of each students.

Course Curriculum: We have the best course curriculum here at Ocean Edu. A product of careful and intensive course curriculum planning that simply fits for the student's needs.
Provide English courses for children 6-11 years old , Teenagers 11-16 years old, General English Communication courses , English Courses for business communications, English for specific purposes. Ocean Edu also offers preparatory courses for IELTS, TOEIC.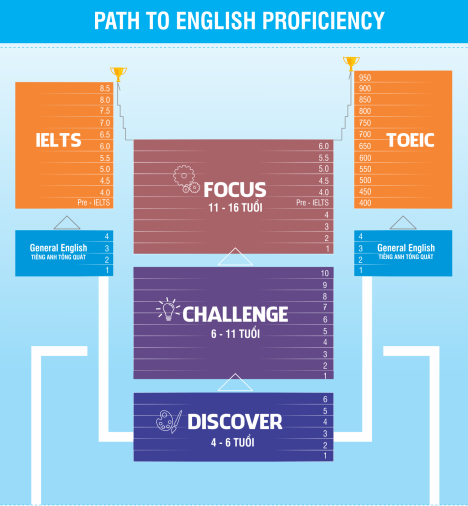 Here at Ocean Edu we have 100% foreign teachers which includes native-english speaking teachers from United Kingdom, United States, New Zealand and Australia. We also have Asian Teachers from Singapore and Philippines. All are qualified teachers graduated from a prestigious universities specialized in teaching English.
FACILITIES

At Ocean Edu we have our modern facilities that creates friendly environment engaging the students to learn more , be confident and unleash their creativity, achieving our main goal to turn on their potential.
STAFF

Here at Ocean Edu , we have our professional and friendly staffs that guide and care students. They will be in-charge in answering questions, and giving the right and full information. Our staff cares about customer satisfaction, living in their motto "Every customer is a friend".
STUDENT

Students here at Ocean Edu not only learn the English language but also develop their attitude , self-confidence and ability to think creatively that they can use in their future endeavors..
Ocean Edu is one of the leading educational institution here in Vietnam. With careful attention and care about the quality of education that Ocean Edu gives to the students, we can assure that Ocean Edu is the best place to learn