Late last June, my friends and I signed up for the special course in Ocean Edu - "Learn English through songs". The reason I wanted to take the course is that I love to sing for everyone to hear.Besides I also would love to develop my English pronounciation further. When Ocaen Edu vietnamm held a press conference and launching the program and then I was excited to enroll immediately.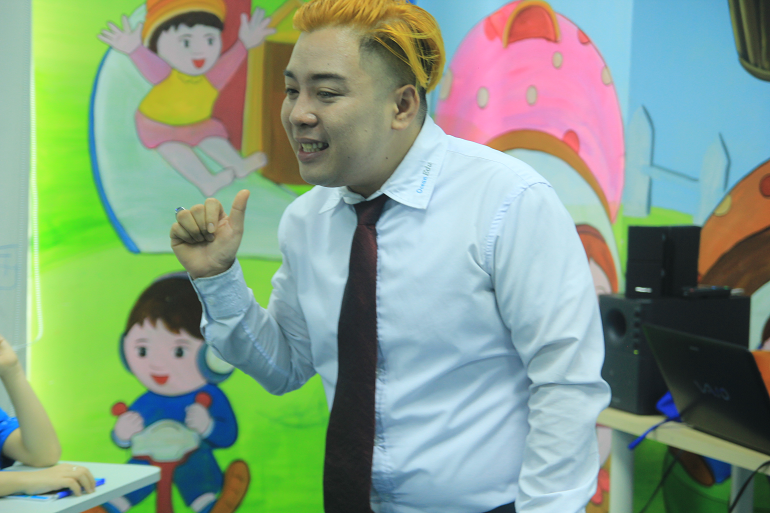 Teacher Alvir taught a lot of new knowledge about music and English.
Teacher Alvir , renowned vocal coach teach a lot of musical knowledge, especially the ability to pronounce the English language. Now, I can sing "Girl on Fire" by Alicia Keys nice already.